To increase the compressive strength, INNOVACERA increases the thickness of the ceramic insulator layer
from 0.38mm to 0.50mm for a high power heater tube. (Such as 90105 series).
Pls check as below picture: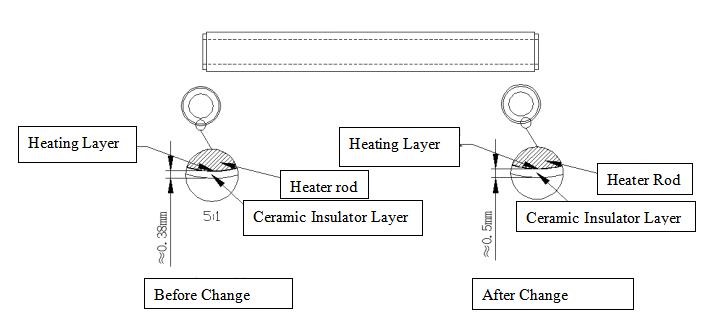 This time, a total of 0.12mm of ceramic insulation layer thickness increased, and other production processes and manufacturing techniques remained unchanged, with no negative impact on the product.
The appearance of the product is changed as follows for reference.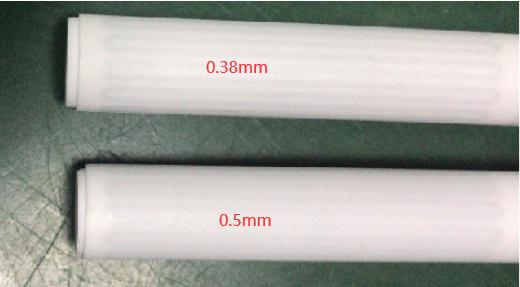 The change will begin from Jan. 2020, please note!